One of common issue iPhone users faces "iPhone Battery Drain". Now what it is why does it happe? That's what we are covering in this article.
What is iPhone battery drain and how does it affect your iPhone?
"iPhone Battery drain" is a completely normal case or a scenario where an iPhone battery drains in no time for no useful cause. It affects the power backup of your iPhone, iPhone, iPad gets discharged in no time.
There can be several reasons of battery drain in iPhone, iPad, and android. Finding out the correct reasons will allow you to save 100s of bucks.
List of reasons why iPhone, iPad battery drains faster
Apps may be a reason of drain of battery in any iPhone
The New OS  update is not stable
Brightness of your smartphone
The battery in your device is too old
The app permissions are killing the battery
 
#1 Apps may cause of your iPhone battery drain
Facebook
Facebook messenger
High-Quality Graphic Games
GPS Location and Tracking services
Facebook:
It is one of the most disturbing and resource using app ever made. Believe me, uninstall facebook messenger and facebook app from your device, it will save a lot of battery.
The best alternative to save battery and avoid battery drain in iPhone is to use light weight third party apps for facebook. Eg. Tinfoil for facebook.
High-Quality Graphic Games
This problem usually happens in the youngster. They play a lot of games on their smartphones, It causes a lo of GPU and CPU usage which results in a drain of battery in no time.
There are two option youngsters can follow,
Leave Gaming on iPhone(Tough to do 😛 )
Use external power sources for iPhone
Tip: Youngsters can uses some external power banks and iPhone battery Cases to reserve battery for later usage.
Maps and Location services
Maps and location services is the another busted cause which eats your smartphone battery in no time.
The location services continuously send and receives the signal in order to point the correct location of the user and also to give the right direction.
Tip: Turn off all the apps and location services when you don't need them.
#2 The New OS  update is not stable
This is the one cause which happens usually when iPhone developers walls an update for iPhone or iPads. This keeps happening in 3 out of 10 updates given by apple.
The popular rise of battery drain in iPhone and iPad happened in these updates
iPhone 5 battery drain after ios 8
ios 10.0 and 10.2 battery drain
Almost all the users faced this issue, but just in no time iPhone game another update and the update became stable. Few iPhone YouTubers gave some tips as well for this cause.
#3 Battery in Your iPhone is too old
This is something which cannot be solved by setting or any kind of software. This needs a battery replacement or to use external power sources.
The power sources which you can use without replacing your iPhone can be any of these
power BankBatter Case for iPhone, battery Replacement
Battery Case for iPhone

battery Replacement
#4 The brightness of your smartphone
Most of the time people do not observe their iPhone screen brightness. This is also one of the reasons to cause iPhone battery drain. This small hack will improve your battery backup up to 15%. That also means that you can use your phone at least 45 minutes extra if you maintain them.
That also means that you can use your phone at least 45 minutes extra if you maintain them. To know how to reduce the brightness of iPhone and save battery see this quick video.
Tip: Maintaining high brightness affects eyes with blue light, I highly recommend you to maintain the level of brightness in control.
#4 The app permissions are killing the battery
You must have seen many apps which offer very limited functionality but still asks for many app permissions. What, Why? Why do you need all my contacts, mic, camera and the permission?
What, Why? Why do you(a developer) need all my contacts, mic, camera and the permission? What you gonna do with them, you wanna spy me or what?
Block them, Check for an alternative which asks for less no of permissions or almost no permissions.
Few of the most annoying permissions you should take care of are,
Start On Boot
Run The App in Background
Check apps installed in our phone is asking for required things, not all the permissions.
How to check the cause of battery drain in iPhone and iPad?
Yes, this is a very good question and I feel every smartphone user who wants to improve the battery backup should read this. This process might be a little longer as you will just start with it, but once you start you will get this done in no time.
Observe If your phone is heating in several conditions
You take of an example of a condition when your phone heats up.
When you are on a call and battery starts drawing
When you walk with the help of GPS
When you play games on your device
You do nothing but your iPhone battery drains in no time.

Does this happen with you too?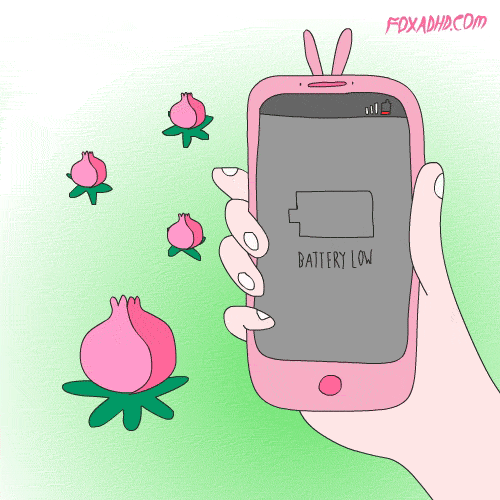 Yes, Your phone badly needs a new battery.
Observe When your iPhone battery drains drastically
Check when you last visited service center for this cause
How old your phone is
If it is older than 2 years and getting the seious issue with the battery then this time to replace the batter or get an extra power bank or cover battery.
How to solve this problem without spending $$$ on battery replacement.
It's simple, Buy some external power source which will not only give you backup but also will have a good choice in long run.
iPhone is known for its built quality and its amazing design. The great user experience which is something great thing gifted to iPhone users.
But when it comes to battery backup, it sucks, I mean it goes for hours but you need some external devices to be connected.