The Apple products have their own tones for your device but the problem begins when you get bored you start hating iPhone ringtones. The only solution you think in your mind is How to change iPhone Ringtone.
The tech giant company Apple spend millions of rupees on artists to make these built-in ringtones. I have personally used iPhone 4s ringtone, it sounds amazing and it is my first ringtone in my very first iPhone. You can also change iPhone ringtone in the same way I did.
But days passed and i started looking for something different and finally, i changed my iPhone ringtone. You can also change iPhone ringtone in the same way I did.
It is easy to set a built-in ringtone for your iPhone. But when you want to set a tone or favorite song for your iPhone then you need a PC or Mac book. This needs to be done using the iTunes App.
Why do People want to set a Favorite song as their iPhone ringtone?
People have like and dislikes different from each other. They want to set their favorite songs from EDM, Trance, Psytrance, Melody, love songs and most of us like to set a beat drop as our tone.
Few Smart phone(or iPhone)users set ringtones to each of their contacts to identify them with that tone. They set a ringtone for their girlfriend which is different from the ringtone which is been set to his mother.
This is a quite easy way to identify who is calling, you can decide whether to lift it or not.
Requirements to set your favorite song as Ringtone to your iPhone:-
PC or MacBook with iTunes installed on it.
iPhone connected to your PC or Mac.
Now you are ready to add a ringtone to iPhone and this is the free and easy way to do.
Enjoy the music when someone calls you.
Change iPhone ringtone with iTunes:-
Assuming that you already have iTunes software installed on your computer or Mac, I will explain the process step by step to change your iPhone ringtone.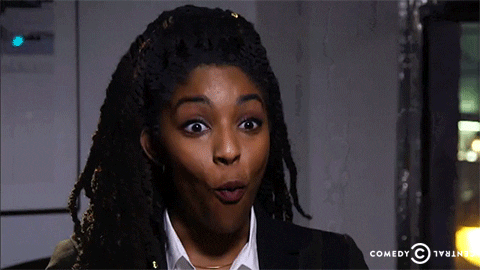 # Import your favourite song To iTunes.
If you are using a PC import all or your favorite Songs to iTunes. This step is useful if you want to copy the song into your iPhone.
Choose File > Add Folder to Library.
Now select the folder which contains your songs and tunes from the Drive.
Now import the Files to your iTunes.
read this article for more detailed instructions on how to import files to iTunes.
# Cut the favourite part of your song to set your ring tone.
You want your song as a ringtone for a particular beat. For Example, In EDM, Trance the Beat drops are really good and people want them as their ringtone. This beat drop might be somewhere in the middle of the song.
Now you have to note down time where that beat starts and ends.(like 1:25- 1:55).
Right, click your Song > Get Info.

You will be on Details tab Goto Options tab.


Now Set START and STOP time. Don't forget to mark the Start and stop options.
Note:- Set Only 30 sec Gap Because 30 seconds is standard value to set a tone to your iPhone.
Want know more about iPhone:- Read this 3 ways to transfer data from Android to iPhone.
Step3: – Covert Your Ringtone to ACC Audio Track.
Why convert to ACC?
This is the format your iPhone supports. Only this format is used to set the ringtone. This conversion will create a new audio file in your iTunes library.
Select the audio file before you covert. i.e Make sure the audio file is in blue mark that indicates it is in a selected position.
Go to File> Create new version> create ACC version.

Now a Audio file is created.

Step4: – Change the Extension.
Here you need to change the audio file extension. By default it is .m4a we need to change it to .m4r.
This will allow your file to play as a ringtone on your iPhone.
1.Right Click the 30 Sec Audio > Show in Finder.



A new Window will appear with the file you want to edit.
Look in the above picture the file has a .m4a extension, you have to change it to .m4r.

2. Rename the file to .m4r
Right click the file> Rename > change to .m4r
Save the File on your desktop.
Step5: – Connect Your iPhone to your PC or MAC
Now import the File to your iPhone.
1. Open tones in iTunes:-
2.Now drag the file from that window to your tones section.
Click on the iPhone icon and go to Tones -> Sync Tones -> Selected Tones -> and select your tone and sync your device.
STEP6: – Settings on iPhone
head back to your phone, Settings -> Sounds -> Ringtones and select your new ringtone from the list. You can find it on the right at the top.
There you are with your New ringtone. Don't Forget to enjoy for while when someone Calls you.
Set a ringtone for a particular person:-
This is really good idea to set a different ringtone to a particular person. Let's say your girlfriend.
Set a Danger alarm as the ringtone so that you can identify as it your danger girl friend is calling you.
When your girlfriend calls you.
How to set an alert to your iPhone for your girl friend call?
Open contact app on your iPhone.
Find and open your girlfriend Contact.
Tap the Edit at top right corner.
Here you will find a ringtone option which is set to default.
Now tap that option and change the tone you want to.
save it. This will warn you whenever she calls you.
Note: – You can use this to anyone not only your girlfriend.
The Problem
Apple iPhone has no easy or handy option to set your ringtone. This is the one of annoying thing with apple devices. iTunes is the way to enter the media like photos, music, videos into your iPhone or PC, MAC.
Let us all iPhone lovers wish Apple will give any handy option to change the ringtone on the iPhone by sharing or atleast linking this article from the facebook like buton below.
src: noterepeat,iPhone