"The iPhone is the Best smartphone ever made" is quoted by so many apple fans but believe me it's not true in all the cases. The amazing fact about Android is it is yours, and you have full control over it. You can do whatever you want to do with it, There is no restriction.
You can install windows and Linux and other OS just to experiment, How it feels when you install other OS that android on android device.
You must have seen there will be many preinstalled apps also called bloatware when you buy a new android phone.
There and a bunch when it comes to smartphone manufacturers like Asus and Lenovo. They will install a bunch of useless apps like omelet browser, and 3rd part apps like facebook.
But No worry, because the best part is you can spend few minutes and remove these apps by having root permission.
You can root the device to uninstall unwanted apps given by the device brand and save the memory as well as RAM.
No one has to give a sh*t telling you to have to pay $300 to unlock the device and none other that apple care has to repair it.
#1 Play tough Games
The games available for iPhones has limitations by apple. An iPhone app developer cannot cross those barriers to develop their apps and make it more interesting.
Even if a developer tries to do so, the app store rejects the app to publish on their platform. But o android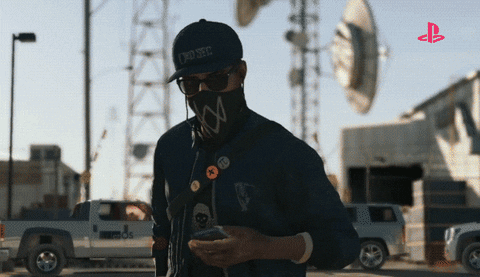 #2 Almost Everything for FREE
Android community is huge, This has pushed developers to develop many good apps for android. You will find more no of apps on play store than an apple app store. The best part is almost all of them are free.
Point: You will find almost all the apps published on the app store at play store. Yes, May not be with the same name but you will get one.
#3 Memory Expansion
None of the iPhone has the option to use external storage but in the case of android, You are the boss. Insert 128 GB of external storage right now. iPhone users claim that iPhone has free cloud storage but in reality, that sucks.
Why..? Because everyone cannot have the Internet in his hand. Everyone cannot afford the internet to sync the data again and again which he uses regularly.
#4 Bath in The Sea of Apps
Apple launched it's app store in 2008 whereas play store was launched in 2013. The no of apps on Apple app store is 2.2 million and Play Store has 2.8 million apps.  This is not enough, The play store is full of new apps and ideas.
You can get an app for an IOT(Internet Of Things) to a silly local language learning app. If you don't like one app you can go with another.
You will find many alternatives if you don't like one app, but in the case of iPhone, you cannot fly like a bird.
"Another thing for potential developers to consider is that if you want to write an iOS app then you need a Mac, whereas Android apps can be written for Windows, OS X and Linux." tech10ment
#5 Root and Install whatever you like.
You can run Linux or windows on android. The funny part is you can install the IOS OS as well with few hack on android and enjoy IOS on your android whereas iPhone users have to see these things in dreams.
The latest version of the iPhone and MacBook has new restrictions. That is, You device will get locked if you go to repair your device to a local store. 
But in the case of Android, No one cares Boss, Do Whatever you want.
#6 Customization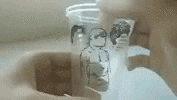 You can do the customization in no time. Just install any good launcher and you are ready to go. You can also customize the ui with customizable app launchers. The launchers offer tons of icons which you can try.
#7 Available for Everyone
Android phones and tablets are for everyone, even a rikshaw puller can afford that. A poor father can gift a chilt to learn about technology. The cost of the android devices varries from 15$ to 1500$. This  fexibility allows billions of users to join and support the technology growth.
#8 Android Apps are Less Expensive
If you consider an app on play store and app store. The app store app has a higher price that the play store one.
Android apps do not need Mac devices to develop any app. You can develop an android app on almost any popular platform. Eg: Windows, Linux or Mac. But, in the case of iPhone or iPad app development, You must and should have an Apple device to test and run the app.
I recommend Android because it is open source and the community is too big to help anyone. The scope of android is really big and it helps developers as well as users and companies to develop their brand without any strict filter.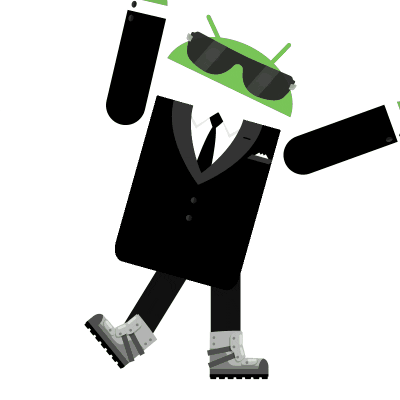 The most important part which you should remember is android is for everyone, even a kid can start to learn and publish their an app on play store.